3rd Annual Black Heritage Fesival Made It Through The Rain
The 3rd Annual Black Heritage Festival still a success after rain hits the city for the entire weekend.  There was still some fun for the kids to enjoy after all.  Jack Hadley Black History Museum located in Thomasville, GA., still went through with the festival for its 3rd annual Feb. 13-15, 2009.  Festival Chairman Michael Witherspoon said, " Obama brought the concept of change and we enforced it."  The three day event took place on the Frederick Douglass Complex beginning with a play by Thomas University "A Raisin in the Sun," directed by Dr. Bonnie Woodbery.  Saturday event was an outside event that ended up inside due to the rain, but was still a success.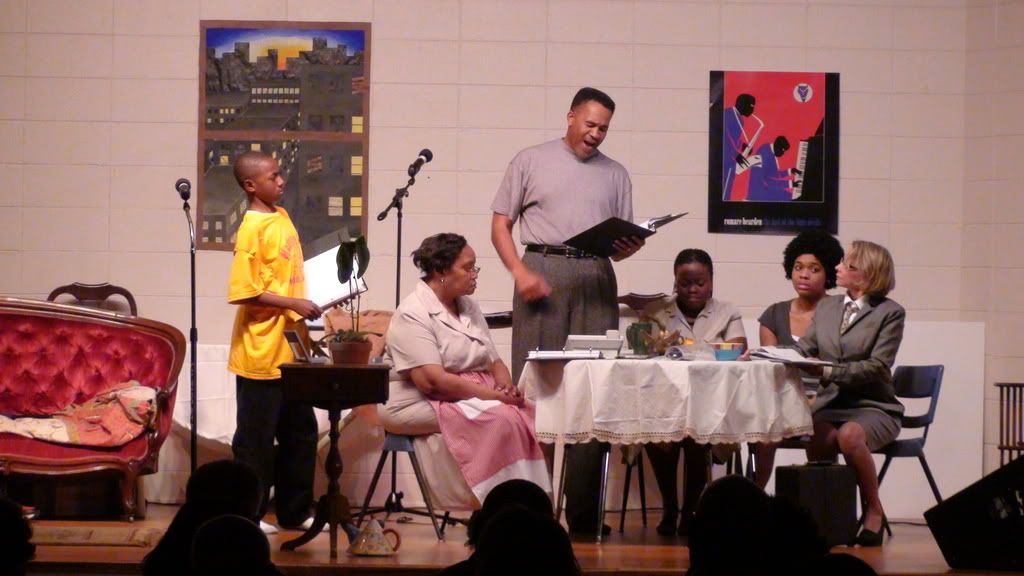 The Health Fair coordinated by Almeda Simpson took place inside of the complex library with over 30 different booths for health tests and screenings.  There was a performance by youth groups and organizations such as the Boys and Girls Club directed by Tareka Belcher.  Performance was done by The S.T.A.R.S. of South Georgia.
The Gospel Fest was also a winner on Sunday Feb. 15 with performance by several gospel groups from the North Florida/South Georgia area.  We hope to have a even bigger response next year for the 4th annual which is held the second weekend in February every year. For more information contact Jack Hadley Museum at 229-226-5029
By: Michael Witherspoon "Festival Chairman"
1 Comment
Leave a Response